About Us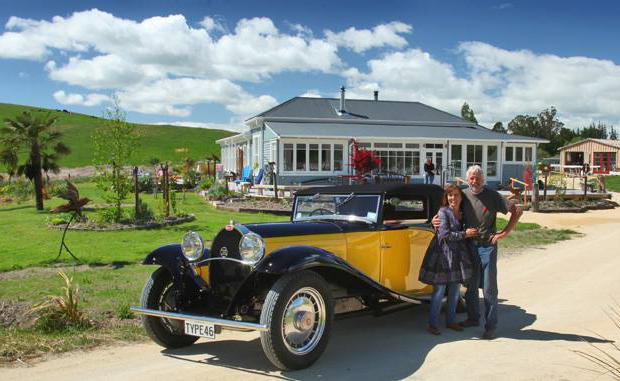 Art Gallery and sculpture garden - Fine Art Photography - Paintings - Claywork - Glass and Woodworks - Books - Ceramics - Jewellery.
Sally Maguire and Helmut Hirler first opened ARTMOSPHERE Gallery in 2009 after renovating the old Post Office Hotel in Woodville.
In 2012 they relocated the 350m² "De Stackpoole" family homestead from Takapau to North Waipawa to recreate the gallery and home on a grander scale, incorporating also a sculpture garden.
The gallery shows the work of more than 70 artists, both nationally and internationally recognised.
In summer the gallery is open 7 days from 10am - 5pm. You are welcome to bring a picnic and enjoy the gardens and art. Groups are welcome.
During winter the gallery will be closed on Tuesday and Wednesday. Open other times by appointment!
Sally Maguire's Artwork
Latest Artwork
Angels
Bonnets
Cows
Cow Blocks
Landscape and others
Portraits
About Helmut Hirler
Helmut Hirler is part of an unbroken tradition of bold pioneers, who for centuries attempted to describe the earth's strangeness and beauty.
When photography became portable in the mid-nineteenth century it outstripped the wordy reports, augmenting and replacing these with the likenesses of landscapes and cultures.
To capture these, even photographers would take great pains upon themselves, accompanying explorers on year-long expeditions or travelling alone, all the better to astound those who stayed at home with his discoveries upon his return.
The singular prints and photographic enlargements from this era are an exclusive market today.
More of Helmut's artwork and books can be viewed at www.helmut-hirler.de